Domestic violence is not always easy to recognize. Victims may not be able to admit that it's happening, or might justify it, or may think that they can change the abuser. The fact is, any pattern of behaviors used by one person to maintain power and control over their partner or another person (adult or adolescent) is domestic violence, and there is no excuse for it.
According to the National Domestic Violence Hotline, domestic violence includes behaviors that physically harm, arouse fear, prevent a partner from doing what they wish or force them to behave in ways they do not want. It manifests in physical and sexual violence, threats, intimidation, emotional abuse and economic deprivation.
Historically, there has been a stigma associated with domestic violence. Victims are afraid to come forward for many reasons, including fear of repercussions from their partner, shame, or embarrassment. They often suffer in silence and solitude, often convincing themselves that it's better for them to endure it quietly than to upend lives by reporting the abuse.
They may not be wrong. Sometimes unfair blame is placed on a victim for staying in an abusive relationship. But the fact is, it can be dangerous to leave an abuser, and it's a matter of the victim being able to safely escape. It's often up to others to protect victims, get them the help they need, and work with law enforcement to hold the abuser accountable for their actions.
Know the Signs
Unfortunately, domestic violence is extremely common, and disproportionately affects women. Because a relationship may start off perfectly fine and abusive behavior may start gradually, it can be difficult to identify. According to the Office on Women's Health, if you notice any of the following behaviors in your partner or you witness it in another relationship, it may indicate abuse.
Attempts to control what you do
Checks your phone, email or social networks without your permission
Forces you to have sex when you don't want to
Controls your birth control or insists you get pregnant
Decides what you wear or eat or how you spend money
Prevents or discourages you from going to work or school or seeing your family or friends
Humiliates you on purpose in front of others
Unfairly accuses you of being unfaithful
Destroys your things
Threatens to hurt you, your children, other loved ones or your pets
Hurts you physically, including with a weapon
Blames you for his or her violent outbursts
Threatens to hurt herself or himself because of being upset with you
Threatens to report you to the authorities for imagined crimes
Says things like, "If I can't have you, then no one can"
Showing Visible Support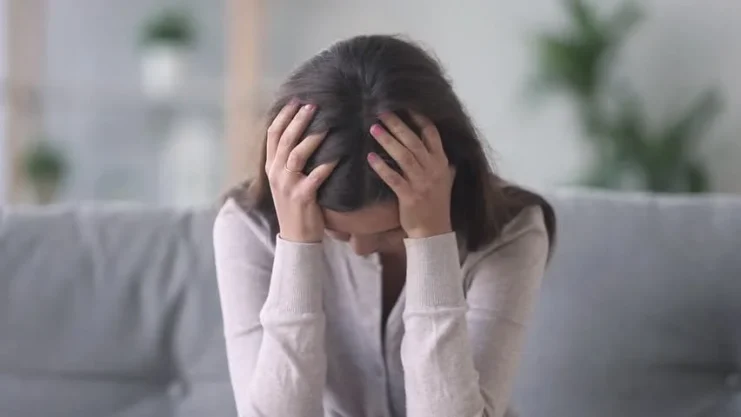 October is Domestic Violence Awareness Month, and one of the most important ways to spread awareness is to acknowledge the problem and show support for those facing it. Psychology Today says that education and community awareness can help to reduce the perceptions and stigma that cause many victims to suffer in silence.
The Domestic Violence Awareness Project (DVAP) explains that participation of the entire community builds social intolerance towards domestic violence. This can help to break the stigma surrounding domestic violence victims and encourage them to seek help. Knowing that they have a support team of friends, family, community members and safety officers who are in their corner can give them the courage to take a stand against domestic abuse.
The National Coalition Against Domestic Violence (NCADV)'s  "Take a Stand" campaign highlights the importance of bringing attention to the issue of domestic violence not only during Domestic Violence Awareness Month, but throughout the year.
The purple ribbon, and the color purple in general, is worn by survivors of domestic violence and their support team as a symbol of the wounds endured and the empowerment to overcome them. Visibly showing support, celebrating survivors, raising awareness and advocating for domestic violence victims will continue the momentum in standing up against domestic violence for the more than 10 million women and men in the U.S. alone who face it each year.